Hi! I'm coel and this is my
little website. I love
web design, ball pythons,
Wobbledogs and feather family.

more about me...


Oh and that fuit
bat there, that's me -->

you can discuss stuff here or just say hi :) idk


Image of the Whenever I
Feel Like It™:
___________________________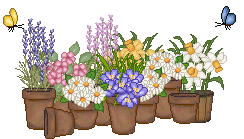 no more halloween. so sad. :(11/7/22
i smeared my site in dollar store halloween decor 10/29/22
added a bunch of links to my site!!!10/23/22
mmm...cheese...10/9/22
Added wobbledogs page to the navigation bar! 10/9/22
made a new blog post lol 10/6/22
discussion page is done yay! 10/3/22
guess who finished up their blog!!!! 9/27/22
I made a super epic wobbledogs quiz today! Come check it out! 9/24/22
Added bottom site area. Struggled with CSS. Still struggling with CSS. Always. 9/20/22
Fixed weekly things corner. Added dancing chili + new music. 9/6/22
Finished redesign! 9/4/22
f

scrunkly little guy scoundrel tiny silly cretin fun :)
click here to see a PIE
RAT!!!!
You are A MERMAID.
Hall-O-Zine 2021
___________________________